Business Mobile deals and discounts on EE Business, O2 Business, and Vodafone Business.

We can offer better pricing and support than other suppliers including the networks directly.

Scroll down or take our Business Mobile pricing challenge to find out more!
Business Mobile made easy...
Business Mobile services are vital for modern businesses and other organisations. Here at Forever, we manage your mobile account for you. This means that you can save time and money, freeing you to focus on more important areas.
We have been delivering mobile phone solutions for more than a decade. We work a variety of businesses both large and small – as well as charities, education institutions, and the public sector. 
As a result, we can help you to save money by providing you with special plans and discounts from the UK's leading networks. This includes EE Business, O2 Business and Vodafone Business.
We are confident that we provide better pricing and support than other mobile providers, including the network direct sales teams. Unlike the mobile networks, we also specialise in integrating mobile phones with other systems. We can help you with things like mobile Email, File Sharing, and Meetings. We help you to get the most from your mobile devices.
Business Mobile can be challenging. It takes a long time to compare mobile providers, and sometimes companies do not deliver what they promise. By working with Forever Group, you are choosing a trusted partner that has deployed thousands of mobile devices. We will help you to find the best deal and do all of the hard work, leaving you to focus on your organisation. Please review our mobile solutions below, and feel free to contact us for any advice on mobile phones in general.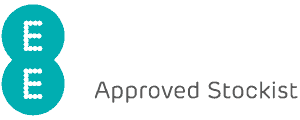 As an EE Authorised Stockist, we have the UK's best pricing available for EE Business and EE Corporate. EE are independently rated as the UK's best network.

Our O2 Business and O2 Corporate mobile packages include both partner and wholesale options, which means that we can also provide the best pricing on O2.




MaaS360 Mobile Device Management from IBM provides comprehensive security controls and monitoring for your mobile devices. We have several packages available, plus discounts for our Business Mobile customers.
Business Mobile Phone Contracts
Business Mobile Phone Contracts from Forever Group are available to cover all possible needs. We provide Business Phone Contracts with free handsets included, or on a SIM only basis.

Various contract options exist which can range from 30 days to 36 months, depending on your requirements. We will review your needs in detail, and then recommend the best deal for you.

Unlike many providers, we are interested in forming long term partnerships with our clients. Therefore we offer the same deals to both existing customers and new customers.
Business Mobile Deals
Business mobile deals are tailored to your specific requirements. Due to the strength of our partner and wholesale relationships with the UK's biggest mobile networks, we are not bound to set pricing. We can provide custom discounts and other incentives.

We provide tariffs that are suitable for single users and devices, or we can provide shared group plans that usually work out more cost effective for larger organisations.

As we are able to pick between multiple networks, as a result we also have more options available to us and we are able to consider your local coverage both at home and at your office locations.
Business Mobile Phones
We supply a wide variety of Business Mobile Phones. This includes Apple iPhone, and Google Android devices from Samsung, Motorola, LG, Sony, and more.

These devices can be integrated with our MDM (Mobile Device Management) solutions for visibility and control. Mobile Device Management is a great way to keep track of your mobile devices, which is especially useful for larger organisations.

We can also provide other devices such as Tablets, Mobile Broadband, and Mobile WiFi. We are even able to supply rugged devices for more challenging jobs and environments. These devices can be highly resistant to water, dust, and physical damage.
Work From Home
Adding additional mobile users is a great way to allow home working. This provides your organisation with flexibility and continuity. We can also integrate your smartphone mobile devices with our VoIP Phone System. This will allow your staff to make and receive office telephone calls, using an app on their mobile phone.
To find out how much we could save you on Business mobile, please click below